ERMES' AI: WHERE SECURITY
EMBRACES EVERY CLICK
Elevate your cybersecurity with our AI-powered, user-browser solutions that transform every click into a valuable security asset.
Ermes
Browser Security
PLATFORM
Empowering You, Empowering Security
Ermes Browser Security Platform empowers users to work with confidence and unlock their full potential within a secure environment. Our Plug & Play technology features seven versatile modules for effortless enterprise integration. Achieve 99% web protection and empower your team to work securely, minimizing web-based risks and vulnerabilities across your digital operations. YOUR PERSONAL GUARDIAN ON THE MOVE
Ermes Guardian is your passport to a safe mobile journey. Explore our advanced suite, featuring SMS smishing protection, custom content filtering, real-time zero-day defense, and anti-cyber squatting measures, all designed to protect against malicious click-based URLs. Elevate your mobile security and browse with great confidence through our comprehensive defense solutions.
Empowering Investigation & Cooperation
Integrate Ermes Threat Intelligence API to gain complete control and real-time event sharing, powered by our AI algorithms. Stay ahead of evolving phishing threats and harness a unified, precise overview to bolster your team's responsiveness. Elevate your organization's digital security with this game-changing solution. CARE FOR WHOM YOU CARE MOST
Ermes Web Care is your digital Guardian Angel designed specifically for the B2C market. This robust platform allows you to browse, connect, and share online with peace of mind that your security and privacy are meticulously guarded. We focus on safeguarding you and your loved ones, offering a fortified barrier against digital threats.
RISK-FREE CLIENT UNDER OUR WING








no matter the problem,
we have a problem-solver
Ermes
Browser Security
PLATFORM
Ermes Browser Security Platform delivers real-time, device-wide protection against data breaches, focusing on safeguarding credentials and defending against phishing. In a digital era of heightened risks, we stand as a robust guardian for your sensitive information.
Ermes Mobile Guardian ensures a fortified mobile experience amidst increasing cyber threats. It focuses on enhancing the security of your mobile interactions, enabling stress-free browsing and communication.
Ermes CTI integrates effortlessly to boost your security incident response. It offers clear insight into audit logs, facilitating effective team work and real-time event sharing to counter security threats.
Ermes Web Care is designed to grant safe digital engagements. In an increasingly digital world, it provides essential protection for you and your family. all while preserving the pleasures of online connectivity.
HAPPY CLIENTS ARE OUR BEST BRAND AMBASSADORS

"The simplicity of Ermes is astonishing, not a usual security tool. It was easy to install, Easy to manage, in a matter of minutes all company users were both protected from web threats and at the same time could browse faster without annoying contents."

Mauro Baldoni, CIO BonelliErede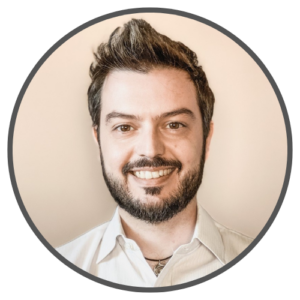 "Thanks to Ermes we found a very good solution to stop those threats because, for example, we got about 2000 cryptominers and more than 60,000 web trackers stopped by its technology. This is very good because you can understand how easily it is for those threats to pass undetected."

Matteo Herin, CISO Carrefour

"The thing I like most about Ermes is that since its installation, it has not required any interaction from me. As it works automatically, giving my company complete protection against next-generation phishing attacks.."

Paolo Buttigliengo, ICT Manager Unione Industriale Torino
HAVE A QUICK CHAT WITH OUR TEAM TO PROVIDE YOUR WITH FAST, OVERPERFORMING BROWSING SECURITY.
Leave us your contacts and let's find the perfect solutions to all your needs.