BROWSER:
THE NEW WORKSPACE
In the age of remote working and hybrid work models, the web browser isn't just an accessory— it's the central environment, the main stage. Functioning as our primary workspace, a bridge to countless SaaS applications, and the access point to an infinite number of web destinations, its importance cannot be underestimated. Yet, with its multifunctionality comes vulnerability.
As the boundary lines between office, home, and public spaces blur, attackers are now increasingly targeting this gateway, capitalizing on its position as the crossroad between cloud, web environments, and physical endpoints. Worryingly, standard commercial browsers offer minimal security, making them prime targets. The consequence? An alarming surge in cyber-attacks targeting these very browsers.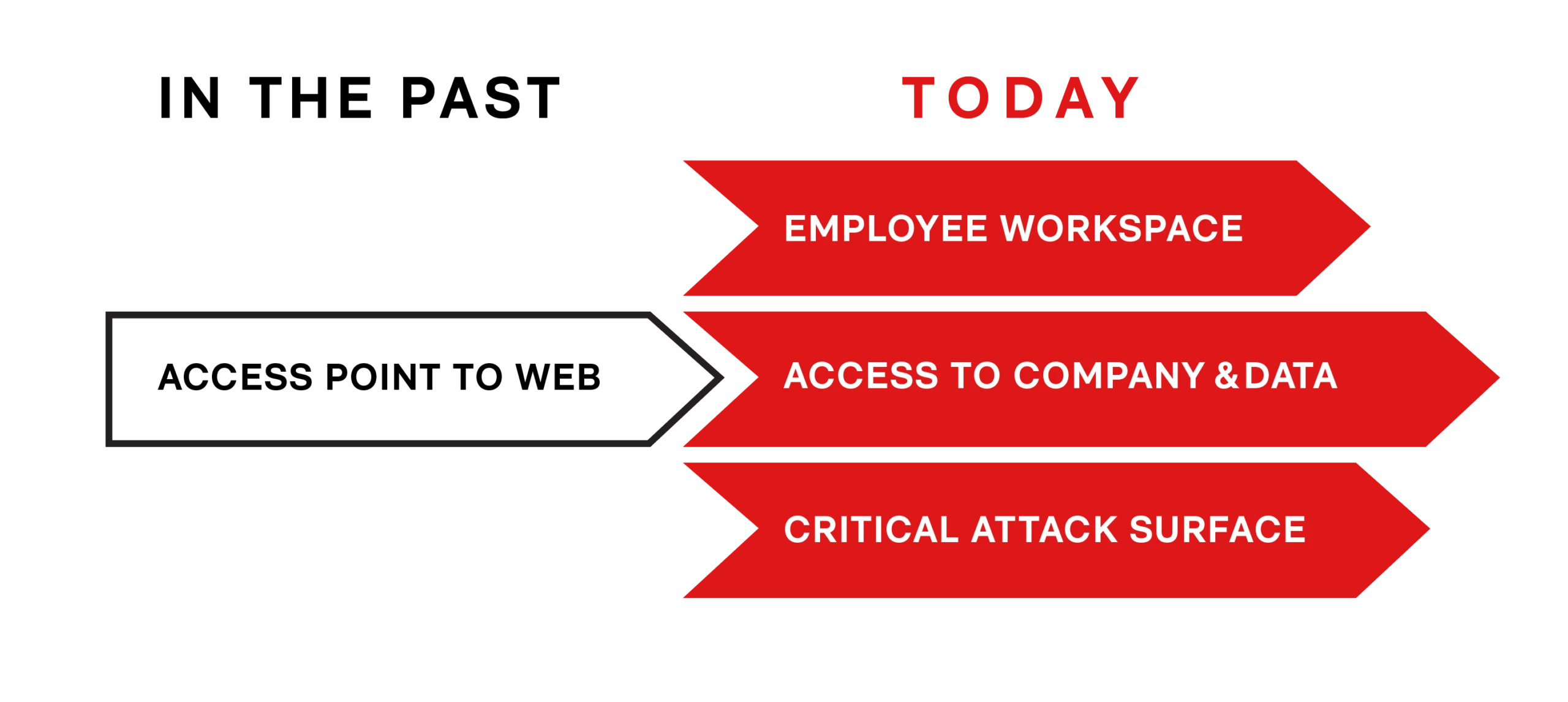 Ermes Solutions, When Security meets Productivity
In today's digital landscape, balancing between productivity and security is crucial. Ermes Solutions offers flexible, modular approaches customized to each company's specific needs – seamlessly integrating elite protection with optimized performance.
Here are our specialized solutions:
Anti-tracking
Safeguard your online privacy
Extension Vetting and Remediation
Monitor and correct browser extensions
CONTENT FILTER
Screen out unwanted content
Business Credentials Protection
Guard your company credentials
Cybersquatting & Malicious URL protection
Shield from harmful URLs and domain hijacking
0-day Phishing Protection
Immediate defense against phishing attempts
Data Loss Prevention
Protect your critical information
Cyber Threats Addressed by
Ermes Browser Security

Third parties track and profile your online activities, compromising your privacy.

Harmful Web
Content Exposure
Employees encounter harmful web content, risking malware infections, data theft, and fraud.

Sensitive data is lost due to unauthorized actions or errors, leading to data breaches and reputational damage.

Targeted phishing attacks, often exploiting unknown vulnerabilities, result in data theft and malware infections.

Users are redirected to malicious websites, risking data exposure and falling victim to online scams.

Unauthorized Access
to Credentials
Unauthorized access to company credentials can lead to data breaches and system compromises.

Malicious Browser
Extensions
Risk of using extensions introducing vulnerabilities, potentially leading to data theft and system compromise.
Where AI Fuses with Architectural Brilliance
Ermes, powered by advanced AI and deep learning in your browser, goes beyond website reputation. Through behavioral analysis of websites, provide a comprehensive view of website interactions, tracing the 'kill chain' for unparalleled insight.
Our Add-On boosts security and efficiency, reshaping security solutions. Architecturally, we offer seamless adoption via MDM, quick cloud-based access, and integration with SIEM and XDR for added protection.
In the remote work era, Ermes excels with on-device protection and broad compatibility as a robust VPN alternative.



ERMES IDENTIFIES AND BLOCKS THE WEB THREATS COMING THROUGH BROWSER IN 2 MINUTES
REPUTATIONAL APPROACH HAS
RED FLAGS
LOW EFFICIENCY ON PREVENTING WEB ATTACK VIA BROWSER
OUR BEHAVIORAL APPROACH
BASED ON AI
WEBSITES ANALYZED DAILY BY OUR ALGORITHMS
NEW PHISHING SITES ARE IDENTIFIED IN EACH 24H
IMPROVEMENT IN THE WEB PROTECTION
BROWSER PROTECTION
COMPREHENSIVE & REAL TIME
Empower and Protect:
Ermes' User-Centric Advantages in the Digital Landscape
Alarmingly, 200,000 new phishing sites emerge daily…
Experience Real-time Browser Defense: Shielding from Web Threats, Minimizing Human Errors, and Safeguarding Corporate Credentials through Advanced AI and Deep Learning.
Introducing enhanced technology for corporate credentials' defense and policy enforcement.
Enhanced user experience, ensuring smooth navigation and user-friendly interactions.
99% Immediate browser protection for your entire team.
Protect every employee click safeguarding company credentials.
Proactive 0-day technology blocking phishing attempts and suspicious extensions.
Rapid Security: Reduce browser vulnerabilities from days to just 2 minutes.
Connect with Your Peers Like Never Before!

"The thing I like most about Ermes is that since its installation, it has not required any interaction from me. As it works automatically, giving my company complete protection against next-generation phishing attacks.."

Paolo Buttigliengo, ICT Manager Unione Industriale Torino

"The simplicity of Ermes is astonishing, not a usual security tool. It was easy to install, Easy to manage, in a matter of minutes all company users were both protected from web threats and at the same time could browse faster without annoying contents."

Mauro Baldoni, CIO BonelliErede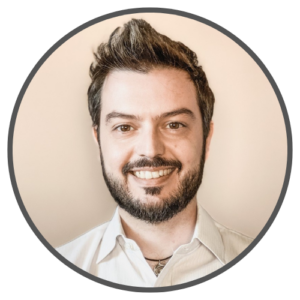 "Thanks to Ermes we found a very good solution to stop those threats because, for example, we got about 2000 cryptominers and more than 60,000 web trackers stopped by its technology. This is very good because you can understand how easily it is for those threats to pass undetected."

Matteo Herin, CISO Carrefour
no matter the problem,
we have a problem-solver
Ermes Mobile Guardian ensures a fortified mobile experience amidst increasing cyber threats. It focuses on enhancing the security of your mobile interactions, enabling stress-free browsing and communication.
Ermes CTI integrates effortlessly to boost your security incident response. It offers clear insight into audit logs, facilitating effective team work and real-time event sharing to counter security threats.
Ermes Web Care is designed to grant safe digital engagements. In an increasingly digital world, it provides essential protection for you and your family. all while preserving the pleasures of online connectivity.