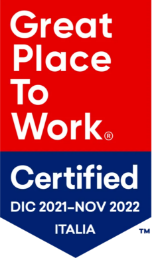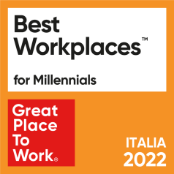 According to our employees this is a
great place to work
WE VALUE THE FEEDBACK OF OUR TEAM
"The things that motivates me the most is that everyone can make the difference regardless of their job position."
"Ermes means the opportunity to be yourself and to be know not only from a business point of view but also from a personal one. This is what a cohesive team of excellences is made of!"
"There is a beautiful relationship between colleagues, regardless of age, gender or beliefs. We often laugh out loud and celebrate all out little personal milestones. I find that very nice."
"Being part of th Ermes team means thinking not big but much bigger, wanting to inspire so many people!"
Our people make the difference
That is why we grant our employees a competitive salary, valuable benefits, 2 weekdays of remote working and Friday-night drinks!
OURS IS NOT JUST AN OFFICE
Join the Ermes Team and build solid relationships while learning from your colleagues. Over the years we built a strong, inclusive community where everyone can share their real self with others, in and beyond office hours.
TOP-NOTCH TECHNOLOGY: CHALLENGE ACCEPTED!
Join us in revolutionizing browser security with cutting-edge solutions. We provide our talented team with the best tools, laying the foundation for career opportunities and professional growth.