Why Ermes Browser Security
ERMES LEADS WITH CUTTING-EDGE AI TECHNOLOGY, SEAMLESSLY INTEGRATING INTO YOUR SYSTEMS, SCANNING OVER 10 MILLION SITES DAILY, AND ADAPTING IN REAL-TIME.
WE ARE IN THE TOP 10 BROWSER SECURITY INNOVATORS, BY GARTNER.
Holistic Defense
Ensuring Unrivaled Browser Security for Your Business.
Ermes Browser Security offers holistic protection, safeguarding your business against the full spectrum of online threats, from malicious websites, extension vetting, credential theft and more. With Ermes, your defense is comprehensive and unwavering. VPN-Free Security
Seamless Protection Across All Environments, No VPN Required.
Ermes Browser Security provides a unique advantage. You get robust protection without the need for a VPN, ensuring your team's safety wherever they go. Whether in the office, at home, or on the go, Ermes keeps your security intact, ensuring you're safeguarded 24/7.
Full Visibility on User Activity
Transparent User Activity Monitoring for Enhanced Compliance.
Ermes Browser Security doesn't just protect; it also empowers you with complete visibility into user activity. Our GDPR-compliant monitoring system offers transparency while ensuring your business adheres to regulations. You'll know what's happening on your network at all times. Happy Clients, Strong Advocates

"The simplicity of Ermes is astonishing, not a usual security tool. It was easy to install, Easy to manage, in a matter of minutes all company users were both protected from web threats and at the same time could browse faster without annoying contents."

Mauro Baldoni, CIO BonelliErede

"The thing I like most about Ermes is that since its installation, it has not required any interaction from me. As it works automatically, giving my company complete protection against next-generation phishing attacks.."

Paolo Buttigliengo, ICT Manager Unione Industriale Torino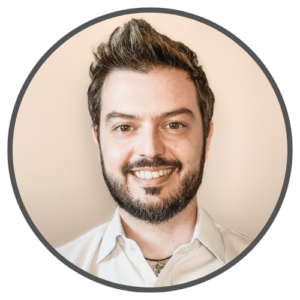 "Thanks to Ermes we found a very good solution to stop those threats because, for example, we got about 2000 cryptominers and more than 60,000 web trackers stopped by its technology. This is very good because you can understand how easily it is for those threats to pass undetected."

Matteo Herin, CISO Carrefour
Do you want to see how our solution works in action? Request a free demo now!